Submitted by

rummykhan

on Thu, 2012-03-01 08:54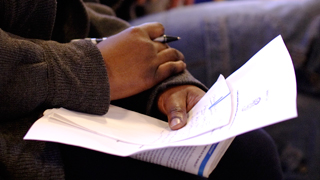 Frequency
Committee meetings should be held by branches and national support groups at least four times a year, or more often if needed.
Accessibility
To make sure everyone who needs to can attend your committee meetings, you should hold them in a venue that's accessible to all your members. It's also a good idea to regularly reassess the date and time of your meetings to make sure you're not putting potential committee members off.
Overseeing your meeting
Committee meetings are chaired by your committee chair, or a deputy who has been appointed to run the meeting when your chair is away. It's up to the chair to ensure all reports and opinions are properly heard and recorded by the secretary.
Quorum
What is a quorum?
A quorum is a certain number of attendees who have to be at a meeting for it to be officially recognised as a committee meeting.
How many people make up an MS Society quorum?
An MS Society committee meeting needs either one third of all committee members or four committee members (whichever is greater) to attend. For a meeting to remain 'quorate' this number should be present for the whole meeting. At least one out of the chair, secretary, support officer/ lead support volunteer or treasurer should be present throughout.
If you're struggling to reach a quorum, make sure you're giving plenty of notice and that your meeting time and venue is accessible to as many people as possible. Speak to your local staff member for support.
Sub-committees
To help with the running of your branch or national support group, your committee can set up sub-committees for clearly defined purposes. They can ask volunteers to join a sub-committee and should set 'terms of reference' for each sub-committee that include:
The purpose of the sub-committee
The quorum
The chair
The members in the sub-committee
Every branch must have a grants sub-committee that's led by your lead support volunteer.