Submitted by

Eva Isla

on Tue, 2020-06-23 15:17
Date:
Thursday, August 20, 2020 -

15:00

to

16:00
Price:
Free of charge - but you must book your place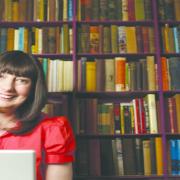 We know you can't wait to sign up…
Click here to book your place
How to use Zoom to communicate with volunteers and members in your local group
This training session is geared towards supporting volunteers who would like to communicate with other volunteers and members using digital channels. We will specifically be looking at ZOOM, a video conferencing application similar to Skype. We'll show you how to set up ZOOM on your device and explain how to use some of its functions. We'll also try to answer questions and make suggestions about using other resources.
How does online training work?
We've had fantastic feedback from volunteers who joined our previous online training sessions. Everyone enjoyed connecting with people they wouldn't usually meet and loved being able to join in without having to go out!
When you log in to an online training session, you can see and interact with the other participants on your screen. Everyone gets the opportunity to ask questions, share experiences and even take part in smaller discussion groups.
Technical requirements
You can join online training by smartphone, laptop, or desktop computer. You can choose to use your device's camera or to just be a voice in the discussion. You can also phone into the meeting whilst seeing any presentations or other participants on screen.
We use software called Zoom to run our online training. You may need to download the Zoom app to your device before you join a session.
Any questions?
If you have any questions about taking part, contact us at [email protected].