Submitted by

Danielle Walker

on Fri, 2016-10-28 16:26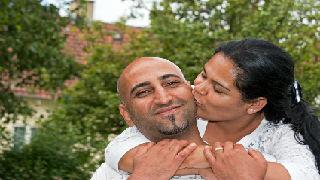 This year, we set up a Grants Steering Group to review the way we offer financial support to people affected by MS.
From January 2017, the Individual Support Grant (ISG) and Short Breaks and Activities Grant (SBA) will merge to become the Health and Wellbeing Grant. The Carers Grant will not change.
Health and Wellbeing Grant
The new Health and Wellbeing Grant (HWG) will allow applicants greater flexibility to apply for things that they feel will make a positive impact on their life. The alignment of the existing SBA and ISG grants into one grant fund will mean there is only one set of guidelines and one application form. We want the application process to be clearer and more straightforward, with greater clarity for applicants about when they will get an outcome. There will also be a small grants programme for amounts under £500, where we will aim to have an outcome for the applicant within two weeks.
December arrangements
To allow us to prepare for these changes, our grant funds will be closed to new applications in December 2016. All Carers, ISG and SBA applications received up until the 30 November will be processed, and we will start processing the new Health and Wellbeing applications from the start of January 2017.
The closure will not affect the processing of ISG grants by MS Society groups during this period.
Find out more
You can find out more about changes to the grants programme at our Volunteer Forums in November. Forums are held at locations throughout the UK and are free to attend - but you must book your place.
You can also contact Naomi Kander, Interim Programme Lead - Grants at naomi.kander@mssociety.org.uk with any queries.
Back to Providing financial assistance