Submitted by

Danielle Walker

on Thu, 2017-07-27 12:57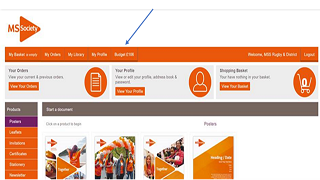 How much does our group have available to spend on printing?
Your group's Web to Print account is credited with £150 at the start of each year. You can see the remaining budget on the fifth tab of the orange bar at the top your your account page - as indicated on the image above.
Planning your printing
If you think you might go over the available budget, please get in touch at [email protected].
Need support?
If you have any questions abut Web to Print, please contact us at [email protected].
See our Web to Print User Guide
Back to Using Web to Print