Submitted by

Lindsey Hodgson

on Wed, 2018-05-30 11:32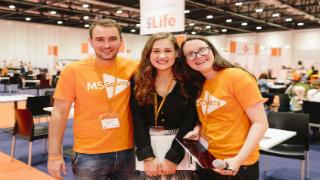 We want to ensure that all our volunteers have the best possible experience while volunteering with us, and feel safe, supported and confident in their role.
To ensure that we're doing the best for our volunteers we're undertaking a process called Investing in Volunteers (IiV). This is the UK quality standard for good practice in volunteer management.
It's a fantastic opportunity to highlight what we're already doing well, improve the experience for all our volunteers and ensure we offer an attractive prospect for potential volunteers.
In 2017 we looked at our current policies and practices and reviewed them against the standard. We were delighted to find that we were already doing really well, with almost half of the criteria fully met, and many more partly met. This year we're focusing on the things we can do better.
So far we've introduced a new exit process for volunteers who leave us, new policies around references, new support for staff and volunteers who manage or support volunteers and produced additional information on valuing volunteers for our Trustees and staff.
Investing in Volunteers is externally assessed, and many of you may be involved! A random cross-section of volunteers will be invited to give their opinions on volunteering with us, which will help decide whether or not we receive the award. We hope to be certified Investing in Volunteers by the end of this year.
If you'd like to contribute to the process – whether by helping to implement the plan or promoting the benefits of volunteering with us – we'd love to hear from you!
Find out more about Investing in Volunteers here or get in touch with Julie.mcwilliam@mssociety.org.uk
This article is included in "Testing, Testing..." email pilot July 2018