Submitted by

Danielle Walker

on Thu, 2019-06-13 12:08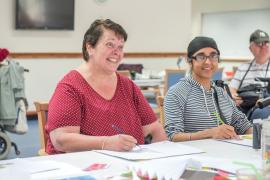 You may have already heard that we're reviewing the way we support our local groups. We want to hear from you on what works well and what doesn't.
Come along
We're holding events around the UK so we can hear your views about the support your group gets from us.
We want to make sure that any changes to the way we support groups are based on what volunteers are telling us they need, so it'll be an interactive day driven by what volunteers want to say. Expect lots of friendly discussion.
Lunch and refreshments will be provided.
Book your place now
Visit the pages below, to book tickets through Eventbrite:
Birmingham - 16th July CANCELLED
Can't attend an event in person?
If you can attend an event you can still feedback to us in two ways:
OR
Deadline for feedback is 4th August.