Submitted by

Romi Rauber

on Thu, 2022-07-28 13:08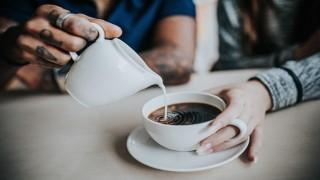 We want to ensure our volunteers have the opportunity to connect with more people in our local group network. So, from next month onwards, our Coffee & Chat sessions will be open to group volunteers from across the UK.
Whether you're located in a small rural village or a bustling city, our Coffee & Chat sessions will provide a space to come together for an informal catch-up. This will be an opportunity to share updates, challenges and ideas with each other, and meet with members of the Volunteer Support Team.
When will Coffee & Chat sessions take place?
As before, these sessions will be available throughout the year. We plan to run them quarterly, and at different times of the day.
Our first nationwide Coffee & Chat will be from Tuesday 13 – Thursday 15 September.
There will be a morning, afternoon and evening session, each lasting one hour, which we hope will make it more convenient for you to attend.
During the session, we'll have a brief discussion about preparing group finances for the Year End and submission of accounts in December/January. Therefore, Group Coordinators and Finance Volunteers may find it particularly useful to attend. We'll also have a chat about Christmas planning as we appreciate this often needs to start early!
Future sessions
On occasions we'll invite colleagues from other teams (outside of Volunteer Support) to help with information and updates about more specialist areas of interest. For example, this could be about Fundraising, Finance, Helpline services etc. As before, Volunteer Support Officers and Administrators will be on hand to answer questions and pass on your feedback to relevant teams.
How to sign up
The sessions will take place on Zoom and we'll soon be sending out invitations with the exact dates / times and a sign-up link, so please keep a look out.
If you'd like to attend, please ensure you sign up so we know how many volunteers to expect, and whether we need to provide additional sessions.
If you have any questions about the new Coffee & Chat format, or you'd like to suggest a topic for a future session, please contact the Volunteer Support Team at [email protected].
We look forward to seeing you soon!