Submitted by

Danielle Walker

on Tue, 2018-02-27 10:00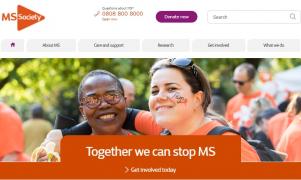 We're excited to announce our new website will go live in April.
And it's been driven by you – and your feedback from workshops, testing, and chats over email. We've listened to everything you've told us about the current website and worked really hard to make sure it's reflected in our new one.
One of the things you told us we could improve are the group pages. So look out for changes to both the way they look, and the way you update them.
Here's what you need to know.
How will we update our group pages?
Instead of signing into the website you'll be able to update your events and group information directly through the Portal which will then appear on our website.
This means that we're only storing group information in one place – meaning you only need to update it in one place (the Portal). Less work for everyone!
What will happen to our current group pages?
When the new website launches in April 2018, all current content on your group pages will be removed and replaced with information you've uploaded to the Portal. This will include group contacts, services and events.
How do I set up a Portal account?
If you still need to set up a Portal account, please contact the Supporter Care Team at supportercare@mssociety.org.uk.
How will I share our group newsletter?
If your group creates a newsletter, you can still email it to group members, and of course send hard copies in the post.
A few groups upload their newsletters to their group webpage. Some of you told us you weren't finding it a good use of your time. And our analytics back you up, so the new website won't have that function.
There are lots of other ways to share your newsletter stories and updates, social media can be particularly effective.
Any questions?
Contact the Supporter Care Team at supportercare@mssociety.org.uk and we'll be happy to answer your questions about changes to group pages.
Find out more