Submitted by

Anonymous (not verified)

on Thu, 2012-12-06 13:12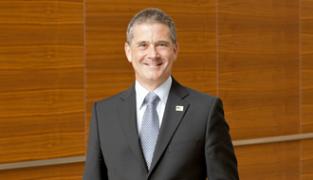 MS Society Chief Executive Simon Gillespie is leaving the MS Society to become Chief Executive of the British Heart Foundation (BHF).
Simon has provided strong leadership for the MS Society since becoming Chief Executive in July 2006, and has helped the charity achieve a step change in the quality and breadth of its services.
Chairman Hilary Sears said:
"I'd like to thank Simon for the significant contribution he has made in improving the lives of people affected by MS and wish him the very best in his new role.
"A key characteristic of his leadership has been his determination to ensure people affected by MS are at the heart of everything we do. He has raised the volume of the collective voice of people with MS and has played an integral role in increasing our research spend and our public profile, while also introducing new, robust governance arrangements that have ensured the charity is fully transparent and accountable."
Simon will leave the MS Society in mid-February, replacing the outgoing chief executive of the British Heart Foundation, Peter Hollins, in April.
The MS Society will be considering the arrangements to appoint a new chief executive as a matter of priority.