Submitted by

Danielle Walker

on Thu, 2013-01-03 10:32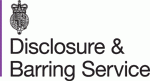 In 2012, the government made a number of changes to disclosure checks. As part of these changes, the CRB (the organisation that processes disclosure checks in England and Wales) has changed its name to the Disclosure and Barring Service (DBS).
New disclosure forms
The DBS has updated the disclosure application forms for England and Wales to include the new name and logo. They will no longer accept old forms from February 2013.
Further information
This only affects England and Wales. In Northern Ireland and Scotland disclosure checks are processed by different organisations (Access NI and Disclosure Scotland).
For the most up to date information about disclosure checks, see Staying safe
Contact the Volunteering team on 020 8438 0944 or email volunteering@mssociety.org.uk for further information.