Submitted by

Lindsey Hodgson

on Mon, 2016-06-20 16:10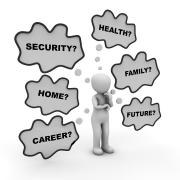 Over 11,000 people with MS completed the My MS, My Needs survey, which closed for responses in April.
Thank you so much to everyone who took part or supported this project.
We're currently analysing the results
The responses highlight where people are getting the treatments, services and support they need, and where improvement is needed. There is much still to look at but the findings will be particularly useful in developing our work around:
Access to treatment and healthcare
Employment and financial security
Care and support
Next steps
Over the next few months we'll be developing and implementing plans for how these findings can be used to help us work together to improve MS services. The information that has been gathered is vital for the work of the MS Society for years to come.