Submitted by

Danielle Walker

on Mon, 2017-02-20 16:59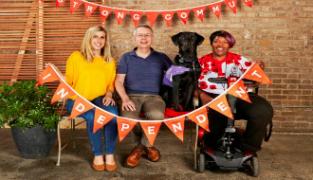 Our brand new Group Handbook and Running a group web section are here.
So what's changed?
Content
The handbook and web section reflect all recent changes to our requirements, volunteer roles, and the new online tools and processes we've developed.
Group Handbook
Our Group Handbook is for all MS Society groups, from those that provide an opportunity to meet together every so often, to those that deliver services and activities for people affected by MS. Each requirement has one or more corresponding handbook sections:
Part A - Our requirements for all groups
Part B - For groups that handle money and deliver services and activities
Part C - Organising your group, volunteers and membership
Running a group
The volunteer web section on Running a Group has been completely re-written to reflect our new group requirements and group roles, including links to further information, dedicated role pages and sources of support. Each page has a bright new image of our volunteers or people affected by MS engaging cheerfully with us.
And instead of having to visit several pages, all of the information on a topic is now in one location, with 'anchor links' and 'back to the top' tabs to make navigation easier.
Volunteer website home page
On the Home page under 'Learn more about…' you'll now find a link to each of our online tools – the Portal, MS Society email, Online Shop, Web to Print and Online Accounting. Each links through to a page where you can log straight in to that tool, find out more about how it works, how to use it, and where to get support.
What's next?
Group Handbook Part D will cover our optional additional activities for groups – MS support, awarding grants, local campaigning and fundraising beyond group requirements – when the various pilots have finished and ways of working have been agreed by the steering groups working on them. Watch this space!
Back to Running a group