Submitted by

Danielle Walker

on Fri, 2017-04-21 12:12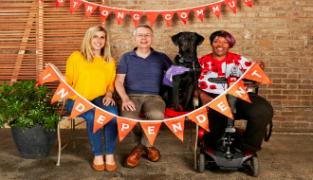 Our volunteers are an essential part of our community. You contribute so much to working towards our goals; we could not do nearly so much without our thousands of volunteers, in dozens of roles. In 2016 we estimate you gave an amazing 700,000 hours – thank you!
We are keen to know how you would like to be thanked for all you do. We will be running sessions at some of our spring volunteer forums to hear your ideas and thoughts.
Thanking your team
In the meantime, as we look forward to this year's Volunteers' Week (1-7 June) here are a few ways that Group Coordinators can say thank you to their team and maybe even recruit a few new volunteers too!
Host an event
Bring people together to celebrate the contribution of volunteers or thank someone in particular. Try a picnic, an ice cream social or some other fun-filled day. And why not invite the families of your volunteers? You can use Web to Print to create flyers to advertise your event.
Give a token of appreciation
How about giving chocolate boxes or flower bouquets? You could ask a local business to donate these items.
Send a handwritten note
At a time when email, texting and tweeting are the norm, a handwritten note can be the most special. You can request 'thank you' cards from the Central Admin Team on 020 3828 6861 or ssadminhelpdesk@mssociety.org.uk.
Find out more
The NCVO has created a Volunteers' Week resource pack which has everything you need to help plan your celebrations.
Back to Volunteering with us