Submitted by

Danielle Walker

on Fri, 2017-11-17 11:20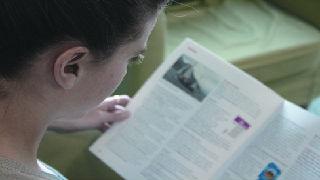 In spring we told you about our plans to review the five day centres, eight shops and nine holiday homes managed by our local groups.
Over the past few months we've met with volunteers from the groups who manage holiday homes and shops to discuss the proposals that came out of the review and to give them the opportunity to feedback their views.
We have also written to members in the areas of the groups with holiday homes and given holiday homes users the opportunity to have their say. We're currently collating and considering all of the feedback received and will use it to inform our final decisions.
It was important to us that volunteers at the affected groups heard about the review findings and proposals at face to face meetings so that we were able to discuss them in detail and answer any questions and concerns they had. That's why we haven't been able to share the proposals with you until now.
The proposals
Shops
We propose to recruit a National Retail Manager, and that all shops be required to employ a Shop Manager. This National Retail Manager would directly manage the individual Shop Managers and would be responsible for our overall retail strategy and good management of our shops. The cost of the National Retail Manager would be centrally funded for a transitional period after which we would expect the growth in shop income to enable this cost to be met by groups with shops.
For full details, see our Shops review proposal
Holiday homes
We propose that our current holiday homes are closed, with proceeds from each sale to be used by the group to provide support for people affected by MS in their local area, including financial support for short breaks.
For full details, see our Holiday homes review proposal
Day centres
Our review highlighted a range of complex issues in our approach to day centres and we haven't developed a specific proposal. Instead, we've started having discussions with volunteers from groups with day centres so we can work together to explore how best move forward.
We want to continue to meet the needs of people affected by MS, whilst reducing the risks (for volunteers, beneficiaries, and the organisation). We'll keep you updated on the proposals for day centres as they are co-developed with the volunteers who manage them.
Next steps
We are coming to the end of the period for feedback on proposals around shops and holiday homes. We are currently collating all feedback received and it will be considered when making a final decision. We'll be able to share our final decision in early 2018.
Find out more
Contact the Local Networks Team at localnetworkprogramme@mssociety.org.uk.
Back to Running a group