Submitted by

Danielle Walker

on Mon, 2018-05-21 19:18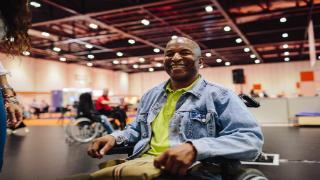 Our latest Group Handbook update is complete. As usual, it's available to download as individual sections, or in its entirety. So, what's new?
A5: Health, safety and wellbeing
See our new guidance on offering services to young people (aged 16 and 17).
Find out more about What services your group could deliver
A6: Handling data
We've got your GDPR requirements covered with fully updated data handling guidance, including new information about recognising data breaches, storing, sharing and destroying data. And throughout the handbook, we've made it clear how the GDPR impacts on group activities.
Read our fully revised Handling data web section
B1: Availability, contact and communication
Find out how information added to the Portal about services and activities is now automatically published on our website. And see our new social media rules for volunteers who use their personal and group accounts to represent us on the internet.
Go to our new guidance on Online promotion
B4: Managing your finances
We've condensed the Treasurer's Handbook into one small but perfectly formed Group Handbook section. You'll find everything our groups need to know to raise, spend, hold and account for funds and assets under their control, in line with our policies and rules, and external legislation.
Read our new expanded Managing your finances web section
C1: Volunteering with us
Learn about Online Recruitment, our latest online tool that enables us to manage the entire recruitment process online, from tailoring advertisements and promoting vacancies, to confirming a successful candidate in a role. We've also fully updated this section to match the Investing in Volunteers standards we're working towards, including our new guidance on what to do when a volunteer leaves.
Learn what to do When a volunteer leaves
Back to Group Handbook