Submitted by

Danielle Walker

on Thu, 2018-06-07 16:18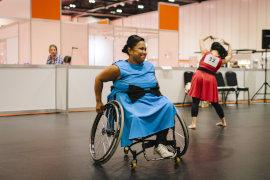 We have made a correction to Group Handbook A6: Handling data to reflect our Health and Safety requirement that Physical Activity Readiness Questionnaires (PARQ) must be reviewed annually and kept for three years after a person stops taking part in a service.
A person can make a claim against us for up to three years after they stop taking part – keeping this data ensures we can deal with any claim that might be brought against your MS Society group.
Find out more about our Risk Management System
Ensuring your Group Handbook is current
The Group Handbook on the volunteer website will always be the current version and has been updated to reflect this change. If you have a printed copy or PDF version stored on your computer, please destroy it.
Contact our Supporter Care Team to request a reprint
Download individual sections or our entire Group Handbook
Back to Handling data