Submitted by

Lindsey Hodgson

on Fri, 2018-07-27 16:27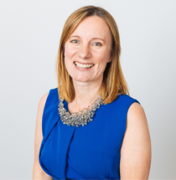 Michelle Mitchell, our Chief Executive, will be leaving the MS Society at the end of October to take up the position of CEO of Cancer Research UK.
Michelle has been with us since 2013 and has made a huge contribution in that time. Thanks to her vision, energy and expertise, we've made great strides towards our mission through a renewed focus on the things that matter most to people with MS. We've benefited greatly from Michelle's determination to increase our impact and make every penny of our donors' money count by working creatively, efficiently and at pace.
We wish Michelle every success in her new challenge. We'll miss her greatly, but she leaves the charity in great shape with a strong team and exciting plans for the future.
Michelle says, "It's been an absolute pleasure leading the MS Society, and I'm proud of the achievements and progress we've made together to improve the lives of people with MS.
"It has also been a privilege to work with such wonderful colleagues and an inspiring community, and I am sad to be leaving a role that I've loved. I wish you every success in the future, and I know the charity will go from strength to strength under new leadership in due course."
We're delighted that Patricia Gordon, our Northern Ireland Director, has agreed to act as interim CEO if required as we recruit our new CEO.
We'll keep you updated with further news as we continue our CEO recruitment campaign.