Submitted by

Danielle Walker

on Thu, 2018-08-09 10:19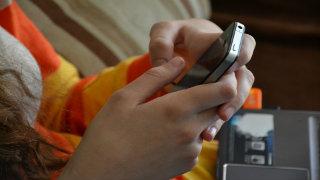 It's important that volunteers who communicate on our behalf, or who handle data, use MS Society email when they do so.
What are we doing?
We're currently upgrading MS Society email to give your group and specific individual volunteers more ways to communicate with others, and within your team, whilst ensuring that we comply with current data protection legislation.
If you are in a role that involves handling data or communicating on our behalf by email, you will now be able to have an individual email account, linked to your main group inbox. Lead/Support Volunteers will also have individual email accounts, linked to the group MS Support inbox.
Your upgraded MS Society email will also include new tools to help you, such as:
A shared calendar
Secure document storage space as well as access to Microsoft Word, Excel and PowerPoint
Access to your emails, documents and calendar wherever you are, using any mobile device.
When will this happen?
A number of groups have been involved in a pilot to test these individual email accounts and the feedback we have gathered is almost entirely positive so far.
Following this pilot, we will be rolling out this upgrade to all our groups. You'll be able to find out more at our Autumn Forums.
Find out more about Contact with other volunteers
We need you!
We are currently looking for more groups to join us as MS Society Email Leaders. As a leading group, you will have a chance to feedback on the process and guidance of the roll out, and will receive lots of support during this stage.
If you'd like the opportunity to be one of our leaders and receive the upgrade first, please contact our Volunteering Team on [email protected].
And remember to look out for more news on this at our autumn forums, as well as communications through group email inboxes and updates from your LNO.
Back to Using MS Society email