Submitted by

Danielle Walker

on Thu, 2018-09-20 09:39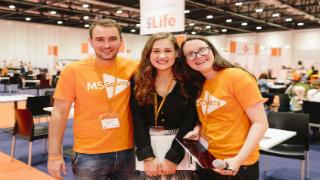 Investing in our volunteers
We couldn't do what we do without you - our fantastic volunteers! You do so much, from providing care and support, to fundraising, cheering and everything in between. And we want all our volunteers to have the best experience with us and to feel safe, supported and valued in their role.
To support this, we've been working towards Investing in Volunteers (IiV) this year.
So far this year we've made some great improvements including:
And in the next few months we'll be independently assessed for the accreditation.
What is Investing in Volunteers?
Investing in Volunteers is the UK quality standard for good practice in volunteer management.
Find out more on the Investing in Volunteers website
How we'll be assessed
In September, our independent IiV assessor will invite a cross-section of our volunteers and staff to tell IiV assessors about their experience. This feedback will be key to the achievement of the award.
If possible, our assessors will meet with people face-to-face, but will also speak to some people by phone. These conversations will be in late October and early November. There will also be a questionnaire sent out by email so those of you who aren't invited to have a conversation with our assessor can share your thoughts too.
If you've been invited to talk with an assessor please let us know if you are able to attend in person or speak by phone. If you are not able to attend, we will need to invite someone else to take that slot.
Our assessor wants to get a full picture of how we work with and support our volunteers – it's not a test! It is how we're doing as an organisation, not our volunteers who are being assessed!
Any questions?
If you have any questions or want to find out more, email volunteering@mssociety.org.uk.
Back to Volunteering with us