Submitted by

Lindsey Hodgson

on Wed, 2018-10-17 16:08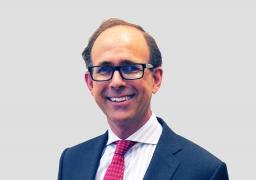 "I'm very excited to lead such a valued and respected charity at this crucial moment, and I'm keen to contribute my energies to making sure everyone affected by MS gets the best deal possible."
Nick Moberly, speaking on his appointment.
We're delighted to announce that Nick Moberly will be joining us as CEO in 2019. Nick joins us at a moment of great opportunity for people affected by MS, both in terms of the help we can provide, and our work to stop the progression of MS.
A bit about Nick
Nick brings with him a wealth of experience in leadership and the health sector, with a really strong background in the NHS. His last two roles have been as CEO, most recently at King's College Hospital NHS Foundation Trust where he had overall responsibility for leading one of the biggest specialist Neurosciences services nationally. Before that he was CEO at Royal Surrey County Hospital NHS Foundation Trust for nine years. With an early career in central Government and the private sector, Nick has worked in senior leadership positions with the NHS for the past 15 years.
Nick says,
"I'm very much looking forward to meeting lots of you across the UK and getting out and about to local groups to meet people affected by MS. I'm keen to learn and understand more about the challenges people face, and how best we'll continue to provide meaningful support and help. I feel very privileged to join you in supporting the MS community
"During my career in the NHS, I've seen the impact that neurological conditions like MS can have. I've also worked alongside many charities, and been very impressed with the work they do - day in day out - to provide help and support to improve people's lives."
When will Nick start?
Our current CEO Michelle Mitchell will be leaving on 31 October to take up her new role as CEO for Cancer research UK. From November to January, Patricia Gordon, former Director for Northern Ireland will be our interim CEO. Nick will join as CEO-designate in January and will take on his role of CEO at the beginning of February 2019.