Submitted by

Chantal Mayotte

on Fri, 2018-10-19 10:43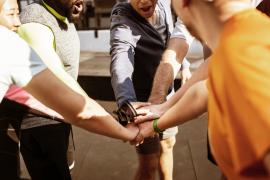 We're looking for 4-6 Insight volunteers to join our Welcome and Induction project group.
Are you already volunteering with us and have you already seen or used our welcome and induction checklists? If so, this is a great opportunity to help us improve this resource and the support we give to volunteers starting a new role. Apply here if you're interested in joining this project group.