Submitted by

Danielle Walker

on Fri, 2018-10-26 10:46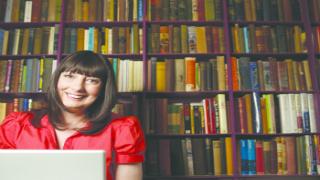 We're currently upgrading MS Society email to give your group more ways to communicate with others, and within your team.
Find out more about our MS Society email upgrade
Online training
To support you through the upgrade and help you to get the best out of our new system, we invite you to join one of our interactive online training sessions.
You'll get the chance to:
Meet other Coordinating Team members and share your ideas and experiences
Explore the different ways MS Society email can enable your group to provide great services within your community
Learn about the tools, resources and support available to help you use MS Society email
Please note: Technical support for groups that have already upgraded will be covered in a separate online training session.
How does online training work?
We've had fantastic feedback from volunteers who joined our previous online training sessions. Everyone enjoyed connecting with people they wouldn't usually meet and loved being able to join in without having to go out!
When you log in to an online training session, you can see and interact with the other participants on your screen. Everyone gets the opportunity to ask questions, share experiences and even take part in smaller discussion groups.
This online training is open to anyone who volunteers with a Coordinating Team or is thinking of joining one.
Technical requirements
You can join online training by smartphone, laptop, or desktop computer. You can choose to use your device's camera or to just be a voice in the discussion. You can also phone into the meeting whilst seeing any presentations or other participants on screen.
We use software called Zoom to run our online training. You may need to download the Zoom app to your device before you join a session.
Learn how to join a Zoom session
We know you can't wait to sign up…
We're running this online training three times in November, with morning, afternoon and evening options - we hope you'll find a time that suits you and join us.
Click on the links below to book your place:
Any questions?
If you have any questions about taking part, contact us at volunteer.training@mssociety.org.uk.
Back to Using MS Society email