Submitted by

Danielle Walker

on Thu, 2018-11-01 09:23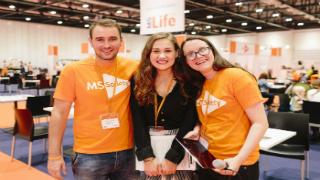 We want to make sure all our fantastic volunteers have the best possible experience with us. To support this, we've been working towards the Investing in Volunteers (IiV) award for best practice.
The input of our volunteers is key to us achieving the award. You are invited to share your thoughts with our assessor. Simply complete the questionnaire by clicking on the link below. It will take approximately 8-10 minutes.
The deadline for completion of questionnaires is 9 November 2018.
What is Investing in Volunteers?
Investing in Volunteers is the UK quality standard for best practice in volunteering.
Why am I being asked?
Our assessor wants to hear the experiences of as many volunteers as possible. With so many, it's impossible to speak to everyone personally! The questions are designed to tell them about our organisation – not to test you or your volunteering skills.
The questionnaire includes a number of questions about your volunteering. For example, how you found out about the role, how you got involved, what your role is, etc. The assessor's job is to discover the great practices that are already in place along with identifying any areas for improvement.
Other ways of taking part in our assessment
Our assessors across the UK will be speaking to dozens of volunteers either in person or by phone. If you are taking part in those conversations you don't need to complete this questionnaire too. If you're interested in taking part in those interviews, there are still a few times for phone calls available – but you'll need to be quick!
Email volunteering@mssociety.org.uk before Monday 5 November to find out more.
Back to Volunteering with us