Submitted by

Danielle Walker

on Mon, 2019-03-11 14:43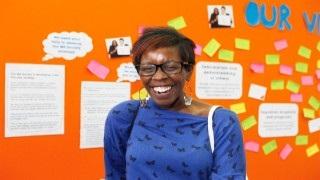 In 2019 we'll plan and launch our next five year strategy (2020-2024). Before we do, we want to hear from you.
Our strategy sets out the difference we want to make for people living with MS, and how we will do it. It defines our goals as a charity, and what we want to do now and in the long term. For us, our core vision remains the same: a world free from the effects of MS.
Building on what we've done so far
Like our current strategy, our new one will focus on the things that matter most to people living with MS. Our 2015-2019 strategy was endorsed by our members, after we spoke to the MS community about what they wanted.
You can see our seven 2015-2019 goals here and below are some examples of what we have achieved together to move them forward:
Speaking out and campaigning on access to treatments, the benefits system and social care
Focussing research on developing treatments for progression, including co-funding a clinical trial testing if simvastatin, which can slow progression in secondary progressive MS
Providing lots of new and long established services and support, both locally and nationally
Read more about what we've achieved together
Overcoming challenges
We know there's still a way to go. There are still challenges in accessing treatments, care and support. We'll look to understand the challenges people face now and how best we can overcome these.
We may need to make some difficult decisions. But we'll listen to you, people living with MS, our volunteers and staff – our whole community – to help make these decisions together.
Tell us what you think
To make sure we focus on what people living with MS want and can benefit from, we will need to hear from people at all stages of MS and from different communities and backgrounds. We want to hear from our volunteers who support and work closely with people living with MS every day.
We would like to hear your views between now and the end of April.
You can tell us what you think by completing this form or by talking to or emailing your local staff member. Please do share this form with volunteers and people affected by MS.
Your feedback will be considered, along with all the feedback we receive - from members, our wider community and staff. It will also be discussed at the National Council meetings in the spring to make sure all feedback is represented.
Thank you for taking time to tell us what you think. If you have any questions please contact our Strategy Team at strategy2024@mssociety.org.uk.