Submitted by

Danielle Walker

on Wed, 2019-06-05 09:37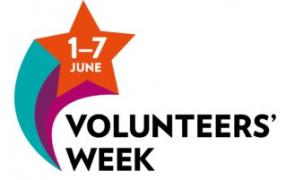 Happy #VolunteersWeek! All week, we're celebrating our volunteers, the contributions they make to our work, and the positive impact volunteering has on their lives.
Meet Marion - when she was diagnosed with MS, she got involved with a local group almost straight away...
Spreading awareness of MS
I became a Health and Safety Volunteer five years ago and then went on to help set up new events and help spread awareness.
For our group's 40th anniversary last year, I had the idea of setting a challenge where anyone with or without MS challenged themselves to raise money. We raised just short of £7000 through this event!
Last year I got involved with the Lancashire Support Group project. We go to our local hospital once a week to support people with MS and let them know about the support available from MS Society groups local to them.
The role of Group Coordinator
This year I took on the role of Group Coordinator volunteer. I want to try to bring on board younger people and to show that we're a forward-thinking group.
After volunteering at a newly diagnosed event recently I met a young lady local to my group. Following that conversation I've set up a meeting at a soft-play centre allowing her bring along her children giving her access to our volunteers and the support we can provide.
Making our group more visible
I also aim to make us more visible, to organise stalls at events where people might not expect to see us. My main responsibilities are getting volunteers on board and supporting them so their role is enjoyable, not a chore.
I also help run our group's Facebook page and have set up a Twitter account to let people know we're there for all age groups.
This year I'm keen to organise more open events for families and people of any backgrounds and ages, like a family summer BBQ event.
The benefits of volunteering
Since I gave up work, volunteering gave me the opportunity to make many new friends. That's what I liked most in my role.
Also, doing the zip line challenge with my mum was brilliant and most memorable for me. It was a win-win: raising funds and challenging myself to do something I wouldn't have otherwise experienced.
My advice to any prospective volunteers would be to just try it. You know don't know what something is like until you give it a go! The MS Society is there for you and we want to support you.
It's difficult to make the first steps through the door, but once you do, you will take away so much from it.
Inspired by Marion's story? Find out more about how we support our volunteers