Submitted by

Jo Webber

on Wed, 2020-05-13 12:35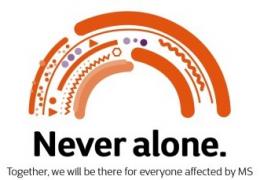 At this difficult time in lockdown, finding opportunities for contact with other people is more important than ever.
We're working to ensure that everyone affected by MS gets up-to-date information, practical help and new ways to connect – wherever they are.
o That's why we've launched Keep in Touch (KiT). This new service is an opportunity for anyone affected by MS to request a regular catch-up call with one of our friendly volunteers. We'll call every week to check in and see how you're getting on, and you can chat about anything you want. Sometimes just talking can make all the difference. Keep in Touch will also continue after the crisis as a befriending service.
You can sign up by emailing our KiT team or calling our MS Helpline on 0808 800 8000.
o Or, you could join one of our Time to Chat video calls, where a small group join together to share top tips on how to live well with MS. There are also sessions for family and friends.
o Our 'virtual' Wellbeing Sessions are designed especially for people affected by MS. Whether you're newly diagnosed, have lived with MS for a while, or are a friend or family member of somebody with MS, there's a session to suit you.
o Finally, if you'd like more information on a particular aspect of living with MS, consider signing up for one of our Information Webinars. They're presented by an expert speaker, who will also take questions about the issues that matter to you. Future sessions include 'Work and MS', 'Nutrition and MS' and 'Menopause and MS'.
You can find more information on these different ways of connecting here.
All you need is an internet or phone connection, and a cup of tea / drink of choice.
And don't forget that (Monday to Friday, 9am to 7pm, except bank holidays) the staff and volunteers on the MS Society Helpline are there for emotional support. They can also connect you to legal or benefits advice, or arrange for you to speak to our MS Nurse.
The Helpline Freephone number is 0808 800 8000, or you can email [email protected]
You might be at home, but you don't have to feel alone.