Submitted by

Jo Webber

on Thu, 2020-06-18 09:51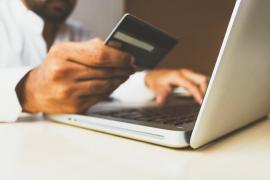 It's an unfortunate reality that fraudsters are exploiting the coronavirus pandemic and finding new opportunities to access money, information and software. We need to increase our financial controls to ensure we don't become a victim of fraud, which would damage donor confidence and reduce our ability to support the MS community.
Our Finance Team therefore need you to take the following preventative actions:-
Change your Online Accounting password regularly, using a complex/secure set of characters. Once you've logged in, this can be done by clicking on 'User Settings' at the top right of the home page. If you have not done this within the last six months, please do so now.

Install anti-virus updates regularly. New threats are constantly evolving, making anti-virus software less effective if not updated.

Never sign blank cheques. If you need assistance with making group payments, please contact Finance Support as we are able to make these on your behalf.

Review your group's bank account transactions on a regular basis. This can be done when analysing your Online Accounting transactions.

Make the Finance Team aware of any invoices you receive seeking payments for goods or services that have not been ordered.

Do not reply to any email or text message which appears to be from our bank (Barclays) requesting financial details. Instead, let the Finance Team know about it.
We really appreciate your extra effort and time in being more vigilant during these difficult times.
Please don't hesitate to contact the Finance Team if you have any questions.