Submitted by

Jo Webber

on Thu, 2020-06-18 09:33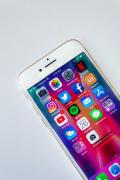 Social media is a fantastic way for us to connect with our community, supporters and members. But its ever-growing popularity also means various types of fraud and scams are on the rise and becoming more sophisticated.
Social media fraud can happen in various ways, including:
Scammers visiting our social media spaces, engaging with our community and directing them to fraudulent websites where they may ask for bank details and other personal information.

Our social media accounts being compromised by attack or security breach.

Identity theft through other accounts that are using our logo without permission. People in our community may then approach these accounts for support.

Reputational risk from the posting of potentially defamatory content on our social media spaces.
But there are some simple steps you can take to ensure social media remains a safe environment:
Report any suspicious activity or inappropriate content to our Supporter Care Team as soon as possible.

Don't engage in conversations that include harassment or abuse in any form – let our Supporter Care Team know.

Delete comments on group social media accounts immediately if they direct people to fraudulent websites where they are asked for bank details, and ban the user.

Never share social media passwords.

Never share personal information (including home addresses and phone numbers) anywhere online. This includes MS Society website pages, group and personal social media accounts, PDF versions of your newsletters.

The description, biography or 'about us' section of a group social media account must state that it is run by a group of MS Society volunteers and that 'Views are our own'.
Thank you for remaining aware of social media fraud.
Don't hesitate to contact our Supporter Care Team if you have any questions or concerns.