Submitted by

Romi Rauber

on Fri, 2021-03-26 15:20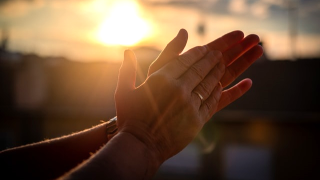 After such a difficult year, people living with MS have never needed our support more.
So, it's fantastic news that the Bristol & South Gloucestershire Group has received £10,000 from the National Lottery Awards for All, to enable it to continue funding its valuable partnership with Citizens Advice.
About the project
The Advice Project offers a lifeline to the community. It provides access to free and timely advice, representation and support on welfare benefits, employment, discrimination, debt, housing, social care and more. Applications for Personal Independence Payment (PIP) and other welfare benefits are time-critical and must be submitted within strict deadlines, so specialised help at the right time is vital. Securing financial support to which a claimant is entitled makes a hugely positive difference in people's lives.
In the past 12 months, 44 people had sought assistance from the service and collectively over £328,000 was awarded, with £48,000 being secured by supporting people to appeal initial decisions. So just when the future of this service was looking precarious, thanks to the generous grant from Awards for All, it will now continue for at least another 12 months.
Feedback from the community
The service has proven to be vital for people living with MS, with comments from anonymous users including: A 'huge help for me. Thank you so much, what you've done for me. I think my life will be easier a little bit'. Another anonymous user said: 'I don't think I would have had the perseverance to continue with the appeal if it hadn't been for your support'.
Well done to everyone involved in securing the funding for the Bristol & South Gloucestershire Group.
How to apply
If your group would like to apply for the National Lottery Community Fund (Awards for All), check out our eLearning module on the Volunteer Website which explains what you need to do.