Submitted by

Jo Webber

on Thu, 2021-04-22 15:31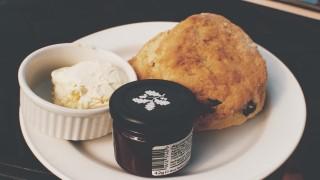 Over the past year, many of us will have been invited to social events online. Festivities have been arranged, but food and drink has had to be 'Bring Your Own'.
But our South West Bucks Group recently went a step further by organising a virtual Easter Tea Party with food and drink included! They put out a call in their newsletters for any members and people with MS (and their live-in carers) living within the group's postcodes to register their interest in receiving a cream tea (a scone, jam and cream, a piece of cake and a teabag), even if they couldn't attend the event. And they supported a local café by asking them to supply the food to be delivered (in a COVID-safe way) by volunteers to people's homes.
25 teas were delivered, and there was lots of positive feedback. Although the event wasn't intended as a fundraiser, the group also raised over £200 through the sale of raffle tickets and from donations.
Coordinating Team Member, Jenny Barnes, said: "This was part of the new Coordinating Team's plan to reconnect with our members, especially those unwilling or unable to come to online meetings, and remind them that we are still here to support them. One of the recipients told us that it was a lovely idea which raised their spirits at an unusually difficult time. We're already planning a summer tea for July!"