Submitted by

Jo Webber

on Fri, 2021-05-07 12:50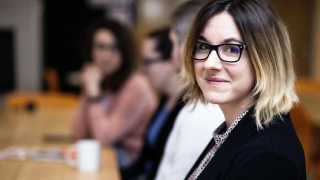 The All Party Parliamentary Group (APPG) for MS is a cross-political party group interested in MS. We organise this group and will be holding a series of online sessions this year, exploring the experiences of employment for people with MS.
We want to increase the awareness and understanding of MS. And we want to influence MPs to consider disabled people, and people with MS, in their decisions, questions and work when it comes to employment, and addressing the unemployment caused by the pandemic.
We know there's nothing more powerful than the voices of people with MS, so we want to share real stories and experiences with the APPG through photos, videos and the written word.
If you'd like to help, click here for more details about the topics we'll be covering and how to get involved.
The first APPG meeting is on 17 May, so we'd love to hear from you before then. But, if you can't make that deadline, or want to make further contributions, there will be two others sessions later in the year, so you can still share your thoughts at any time after 17 May.
If you have any questions, please contact Daisy (who coordinates the APPG) on [email protected]..
We really appreciate you taking the time to share your experiences and thoughts.