Submitted by

Romi Rauber

on Fri, 2021-06-04 14:13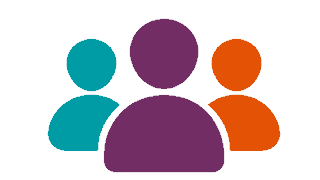 Are you seeking a new volunteering challenge? Or do you know somebody who is?
We're looking for people with marketing and fundraising expertise to join our Board of Trustees. Trustees play a critical role in setting our strategic direction, supporting and challenging the Executive Group, and setting and upholding our values and culture.
We're also recruiting Council Chairs in England, Northern Ireland and Scotland. Our National Councils provide a voice for people affected by MS across each nation of the UK. They act as ambassadors for our cause and advocates for our community, and help to deliver our strategy and national plans.
What do these roles involve?
(We do also have Council Member vacancies on all four National Councils. But we won't be recruiting for these until later in the year, once the current review of Councils is completed.)
Online applications for Trustee and Council Chair vacancies are now open. You can apply by clicking this link until 5pm on Monday 28 June.
Do you know anyone who might be interested?
If you're considering joining the Board or a Council, please check out our Board and Councils recruitment hub for information on how to apply online. And please share the link with people in your network who might be interested.
Go to our Board and Councils recruitment hub, which includes Cymru language translations.
Help us spread the word
Our Board and Councils are made up of people with close personal connections to our cause, and many of them are people living with MS. We actively encourage applications from people with a personal connection to MS.
We all have different contacts and networks within our MS community - which is how you can help us.
Throughout June, you'll see these vacancies promoted across our social media, with a video featuring Catherine Doran (outgoing Chair of our Northern Ireland Council) and a blog written by Emily Revess (our youngest Trustee). Please do like, share and repost on your group and personal pages to help us spread the word as widely as possible.
With your help, we can make sure our Trustee and Council Chair recruitment panels (which all include people living with MS) have a great pool of candidates to consider.