Submitted by

Romi Rauber

on Fri, 2021-06-04 11:52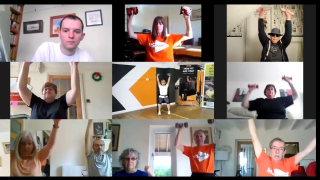 We had to pause Teamspirit at the start of the pandemic, and it will remain on hold until we've completed an upcoming communications review. But we recently published a special issue which was sent out in print. If you had previously asked to be removed from our print distribution list you won't have received it, so we're pleased to share it with you online now.
The issue includes:
Organisational charts for the four teams within Community Networks.

A reminder of our commitment to listen to volunteers and improve the support we offer.

A round up of what the organisation achieved in 2020; the research we moved forward with, our successful support projects around the UK, and some of our innovative fundraising and campaigning activity.

Highlights of what our fantastic groups achieved last year, overcoming the challenges of the pandemic to support those most isolated in their communities.

Some important projects to look out for as we move through 2021.
You can find the issue here. We hope you enjoy it.