Submitted by

Romi Rauber

on Fri, 2021-06-04 13:01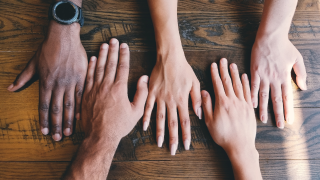 Would you like the opportunity to feed back your thoughts on our draft Equality, Diversity and Inclusion (EDI) Strategy?
We have ambitious plans to increase our diversity and make the MS Society a more inclusive place to work, to volunteer and to be involved. As part of this goal, we've created a draft EDI Strategy that outlines where we are now and where we want to get to.
On Monday 14 June, from 5-6.30pm, we'll be hosting a conversation where you can have a say in what you think of the plans as we continue to develop them.
If you'd like to join the discussions, please sign up by contacting Antonia White, Volunteering Transformation Manager, on [email protected] by Friday 11 June.