Submitted by

Romi Rauber

on Fri, 2021-06-04 12:04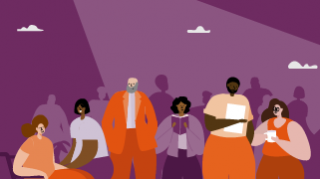 We're excited to announce For you – our new online and offline experience for the MS community – will be launching very soon!
Over the coming months you'll be hearing more about what For you has in store, and how you can sign up.
By joining For you, you'll be able to enjoy additional online benefits and an enhanced experience on our website for free.
When you sign up, you'll be invited to create a personal space online where you can feel at home. From your space you'll be able to:
control what you see – news, tips, stories, latest research, ways to manage MS – the choice is yours.

bookmark pages on our website you find useful and find them on your webpage when you need them next.

get all our best content through your letterbox by subscribing to MS Matters magazine.

find support or connect to people who know all about living with MS.

join the conversation on our new forum, or search for events and services near you.
Looking forward to seeing you there!
For you has been developed with you in mind and we're really looking forward to welcoming you and hearing what you think. So please do sign up when we go live so you can help us develop it over the coming months, before we share it with others in the MS community.
Keep an eye out for our upcoming emails with lots more information and details on how to join. We'll be in touch soon!
To find out more information in the meantime, check out our For you webpage here or email [email protected]