Submitted by

Jo Webber

on Fri, 2021-07-16 10:00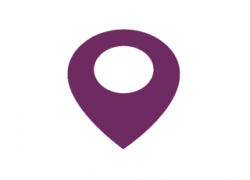 When someone visits our website and uses the local search function, they'll be given a list of events and services available in their area.
However, events and services which do not have a valid postcode won't appear in the 'Near me' local services search. This means that, where an online activity has been added to the Portal using N/A or 'virtual' in the postcode field, it won't be displayed to the person searching.
We understand this is frustrating for our local groups, particularly with so many events and services successfully being taken online. We're working to find a solution for how online services can be added to the Portal as part of a wider piece of work to improve how information is pulled through to the website.
Next steps
In the meantime, we suggest using the postcode of a centrally located landmark, such as a train station or town hall, when uploading online events and services to the Portal. By doing this, your events will appear when someone uses the local search function on the website.
If you have any upcoming events or services to which you've not yet added a valid postcode, we recommend you return to the Portal and add a postcode based on the above information. This will update the website and make your event searchable.
Support
If you have any questions about adding events / services to the portal, or you're unsure of which postcode to use, please contact the Volunteer Support Team at [email protected], or by calling 0300 500 8084 (option #3).