Submitted by

Jo Webber

on Fri, 2021-07-16 09:54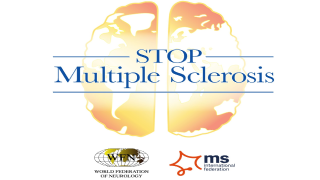 On Thursday 22 July, we'll be joining the World Federation of Neurology (WFN) and the MS International Federation (MSIF) to mark World Brain Day.
This years' theme is dedicated to MS, with a focus on sharing vital information about the signs, symptoms, and treatment of MS.
World Brain Day provides an opportunity to highlight the urgent need for early diagnosis of MS and advocate for access to health care, education, research, and effective treatments.
What we'll be doing on World Brain Day
In line with this years' theme, we'll be shining a light on the MS Society Tissue Bank. It's a vital resource, with donated tissue helping scientists around the world advance our understanding of MS.
We've supported the tissue bank since 1998. Since then, it has provided tens of thousands of tissue samples to hundreds of research projects.
We'll be publishing two new blogs on World Brain Day. You'll find these on the research blog page of our website here. We'll also be sharing these on social media.
Blog one
Did you know you can donate your brain and spinal cord to MS research? For the first blog, we ask Ville Pitkaaho, a Research Nurse at the MS Society Tissue Bank about tissue donation. He'll be answering things like what would happen to your body during the process, what it's like for family, and how the bank approach cultural and religious differences in tissue donation.
Blog two
We'll share personal stories from the people involved with the MS Society Tissue Bank. We'll hear from Dr Lida Zoupi, a researcher at Edinburgh University who has used donor tissue in her work. And Mike Carpenter, who has MS and has signed up as a donor to the Tissue Bank.
Get involved
If you'd like to show your support for World Brain Day, you can share our blogs on social media using the hashtag #WorldBrainDay2021.
To find out more about the MS Society Tissue Bank, visit our website here.