Submitted by

Romi Rauber

on Fri, 2021-08-27 10:48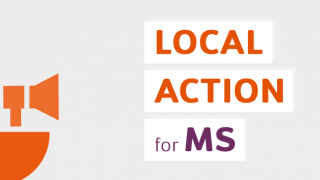 In September, we're running a series of events for you to find out more about our Local Action for MS programme. You can sign up on our website to hear about taking action in your local community, and campaigning with the MS Society.
If you'd like to find out more about what Local Action for MS is, the support, tools and resources you can access, and hear real stories from campaigners, we'd love to see you!
What is Local Action for MS
Local Action for MS is an exciting new range of activities to support you to campaign in your local area. So whether you're frustrated about hospital parking charges, concerned about cuts to local MS services, or want to speak to a decision-maker about an issue, you can make a difference. There's plenty of ways you can take action online too!
Resources and success stories from other campaigners are available on the Local Action for MS web area, including a toolkit and online tools to help you campaign. You can also sign up as a volunteer Campaigner, and we'll give you support to lead your own campaign. You'll also be able to get training to expand your skills, and connect with others working on similar issues.
Join an online event
You can find out more information, and sign up to attend an online event to learn more about being involved on our website. If you have any questions about the opportunity, or would like to speak to a team member, please get in touch by clicking this link.