Submitted by

Jo Webber

on Fri, 2022-02-11 11:20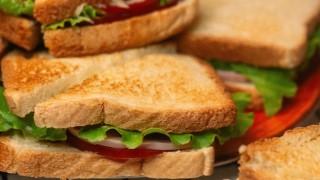 We're delighted that more and more groups now feel able to resume the social gatherings which are such a lifeline to our service users. We know that a key element of these events can be offering refreshments to those who attend. But it's important to clarify that group volunteers should not be preparing food.
This was our policy before any COVID-19 restrictions, and will remain so.
As an organisation, we lack the resources to manage a system for food preparation which would satisfy food standards legislation and our insurers. If your group wishes to provide food, you therefore need to purchase it pre-prepared, pre-packed and ready to eat from appropriate suppliers.
What can groups provide?
Drinks made with hot or cold water – tea, coffee, packet hot chocolate, packet soup, etc.

Biscuits purchased from a supermarket or other appropriate supplier.

Pre-prepared, pre-packed food - sandwich platters or packs, sausage rolls, pies, etc. from a supermarket or other appropriate supplier

Loose fruit purchased from a supermarket or other appropriate supplier .

Takeaway meals purchased from a takeaway or supplier whose services are available to the public.
If you wish to provide cooked meals on a regular basis, you can set up a Service Level Agreement (SLA) with a qualified cook or chef.
What about baking for Cake Break?
Cake Break is different. You're welcome to hold a Cake Break at any time of year to raise funds for the MS Society, so long as you complete the Cake Break guidance sheet HSV: 938 here.
If you have any questions, please contact the Volunteer Support Team on [email protected] or 0300 500 8084 (#3).