Submitted by

Romi Rauber

on Wed, 2022-04-06 16:52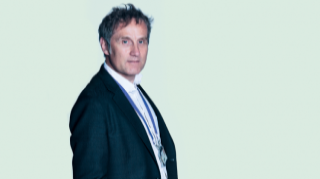 Traditionally, clinical trials for MS haven't included people who depend on a wheelchair to get around. But this is changing.
ChariotMS is a phase 2 trial testing whether cladribine can help people with more advanced MS maintain the use of their arms and hands. Cladribine (brand name Mavenclad) is already licensed for highly active relapsing MS.
Now you can find out more about the first clinical trial specifically for people with advanced MS in our upcoming online events:
Instagram Live - Friday 8 April at 1.30pm
Professor Klaus Schmierer will join us live on Instagram to answer your questions about ChatiotMS and MS research.
Search for us on Instagram @mssocietyuk to tune in.
Zoom webinar - Tuesday 19 April at 6.30pm - 7.30pm
Klaus will be joined by Professor Helen Ford, who leads the ChariotMS hospital site in Leeds.
They'll be hosting a Zoom webinar on the research behind ChariotMS and what's involved in taking part in a trial like this – as well as answering any burning questions.