Submitted by

Romi Rauber

on Thu, 2022-05-19 15:26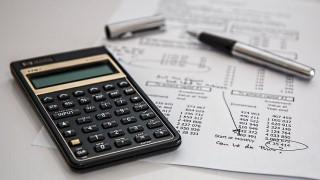 We've been looking into a couple of finance system issues affecting groups and how we can improve finance support in general.
Staff recruitment
Thank you for bearing with us whilst we address the staffing gap in the Finance Support Team. We know that it's a frustrating situation and that you're having to wait longer than is helpful for responses to queries. We're very sorry about this.
We wanted to use the opportunity provided by the vacancy to review our finance support to groups. As a result of this review, we'll be recruiting a temporary Finance Administrator until the end of the year, and a permanent Community Networks Business Partner (which used to be the Community Networks Accountant role). The Finance Assistant will focus on responding to and resolving volunteer queries, with a view to freeing up some of the Community Networks Business Partner role to focus on understanding and resolving process issues. This should result in better support to groups in the short and longer term.
We'll be advertising these posts next week and will keep you informed of progress. In the meantime, if you have an urgent query that can't wait to be addressed, please let your Volunteer Support Officer know.
Transfer of money from central funds to groups
Unfortunately, we've had an issue with the remittance system, which means that we've been unable to transfer income received centrally so far this year to groups. We apologise if you're waiting for income that you expected to have received by now.
We're working hard to resolve the system issue and anticipate that we'll be able to send out remittances in the next few weeks. The transfer of money to groups will happen very shortly after that.
Branch Accounting online:
We're aware that some volunteers have been experiencing problems with their password for Branch Accounting online. We apologise if you're someone who has been affected by this. We're working with the software owners to get this issue resolved as quickly as possible and will keep you updated on progress.
If you have any questions in the meantime, please contact the Volunteer Support Team at [email protected] or by calling 0300 500 8084 - option #3.