Submitted by

Romi Rauber

on Thu, 2022-06-16 12:45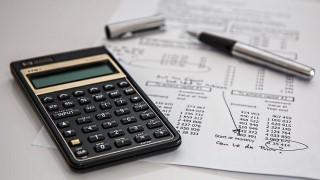 Finance update
We're continuing to grapple with a number of resource and system issues in relation to providing finance support to our groups. We're sorry for this, and are working as quickly as we can to find solutions and recruit into vacant roles. We sincerely apologise for the inconvenience and frustration this will be causing some volunteers.
Transfer of money to groups
As mentioned in the last Community Networks email, we've been facing system issues which have meant we've been unable to transfer money to groups this year so far. This issue has been compounded by staff illness. We're now aiming to get any money owed and remittances to groups in early July. This will include automatic drawdowns of legacy money for groups that are due this and membership money.
Staff finance support for groups
We're still in the process of recruiting to the Community Networks Business Partner role and the temporary Finance Assistant role. The recruitment market is currently very competitive, and it's proving more challenging to fill these vacancies than we'd hoped. The delay to filling these roles is having an impact on our ability to respond to group finance queries in a timely fashion. Again, we're sorry for the impact this is having on some volunteers and groups. If you have any urgent finance queries that can't wait, please do contact the Volunteer Support Team at [email protected] or by calling 0300 500 8084 - option #3.
Branch Accounting On-line
We know that not transferring money and providing remittance advice will have made it difficult for some groups to keep up to date with analysing their transactions on Branch Accounting On-line, and we apologise for this. Please do continue to analyse what you can. Once we have the vacant roles filled, we'll prioritise support to any groups who may be struggling to catch up with this.
Thank you again for your patience and efforts to keep group finances managed appropriately while we work through these issues. We'll continue to share any updates in future emails.