Submitted by

Jo Webber

on Wed, 2023-10-11 16:38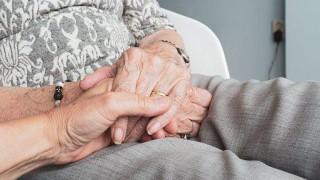 Keeping adults with care and support needs, and children, protected from harm is a priority for us all. It's critical that our staff and volunteers understand safeguarding and know when and how to act.




Safeguarding can take many different forms including unexplained injuries, bullying, harassment, neglect, theft or fraud, and self harm.
We're the eyes and ears of the MS community, and we all have a responsibility to look out for those who may be more vulnerable.
New safeguarding reporting form
All staff and volunteers at the MS Society have a duty of care to report safeguarding concerns. And, as a registered charity, we must comply with Charity Commission guidance. This means that any safeguarding concerns or incidents must be reported centrally.
You can find our new 'Report of Safeguarding Concern' form here. It replaces the 'Record of Safeguarding Concern and Actions' form, and is in a different format.
We've designed this new form so that:
it's much easier to complete on a mobile device if you're out and about, so you can report a concern while it's fresh in your mind.

it only allows you to save a copy to secure (MS Society) file space, for data protection.
Submitting the completed form will send it to our Safeguarding Responders Group (SRG). SRG members meet regularly to review all reported concerns.
Safeguarding is always about helping someone's situation get better.
If your alarm bells are ringing, don't hesitate to record and report the concern — even if you're not sure. By doing this, you pass the responsibility over to the SRG to take any necessary action.
New safeguarding refresher for all volunteers
Safeguarding is included in the induction checklist for all our volunteer roles.
It's important to know how to recognise potential abuse, and what to do if you suspect that someone is at risk. Our safeguarding guidance and support can be found on the volunteer website, along with links to our safeguarding policies and procedures. We expect all our volunteers to familiarise themselves with these resources.
Also, on this page of the volunteer website, you'll find a new, short refresher —'Safeguarding at the MS Society'. Unless you're in one of the volunteer roles mentioned below, it's important that you take the time to read it.
New must-do safeguarding training for volunteers in certain roles
We've identified the volunteer roles below as needing more in-depth safeguarding training:
Befriending Volunteer
Forum Moderator
Group Coordinator
Helpline Volunteer
Lead Support Volunteer
Living Well Facilitator
Passenger Assistant
Peer Support Volunteer
Support Volunteer
Volunteer Driver
Wellbeing Facilitator
If you're in one of these roles, there's no need to read the safeguarding refresher mentioned above.
Instead, look out for an email from the 'MS Society e-learning gateway' in the next few weeks, with a link to a longer training module — 'Safeguarding Awareness for Volunteers'. If we don't have an email address for you, we'll post a paper copy. Completing this more detailed training should give you all the tools you need to safeguard those who might be at risk.
Safeguarding support
Safeguarding can be a challenging area, but there's a lot of support for you. So don't feel that you have to deal with a concern alone. 
If you're unsure about a safeguarding concern, or need help completing the form, the Volunteer Support Team (0300 500 8084 #3 or [email protected]) will be happy to help.
Barbara Sujecka, our Support and Wellbeing Facilitator, can also talk through a concern with you. And she can offer confidential ongoing support after you've raised a concern. Contact Barbara on [email protected].