Submitted by

Jo Webber

on Wed, 2023-11-08 14:53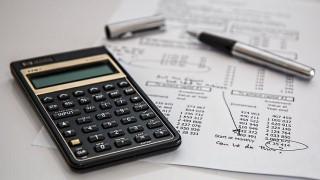 It's amazing how quickly the Year-End financial process seems to roll around! One minute we're going into autumn, and the next we're thinking about festive celebrations. Then, as soon as the jollity's over, the Year-End finance process for groups is upon us — with its deadline of 31 January.
Whether you're a new Finance Volunteer, or an old hand, we want to make the process clear and manageable for you. And to provide any support you might need.
Completing the Year-End finance process for groups
We've created a document which summarises the steps you'll need to follow if you're a Finance Volunteer or Group Coordinator (or the Coordinating Team Member who will authorise Year-End documents if your group doesn't have a Group Coordinator).
Find the Year-End process document here.
Supporting you
To help support the Year-End process, we'll be running online support sessions on Zoom, starting at the end of November and continuing through December. Any coordinating team member is welcome to attend one of these. We'll discuss the process, show you how to access and use the systems, and answer any questions you may have.
Register here to join a Year-End support session.
We'll include this information in our monthly e-newsletter to volunteers and on the news section of Branch Accounting On-line.
We're also developing some video guidance that you'll be able to access as and when you need it, to help remind you about each step of the process. We'll add a link to that here as soon as it's ready.
If you have any queries about anything to do with the Year-End process, and the steps described above, please don't hesitate to contact our friendly team on [email protected].
Thanks!
Thanks, as always, for all your hard work managing your group's finances and ensuring that people can access vital support and services locally.