Submitted by

Jo Webber

on Wed, 2020-05-13 12:03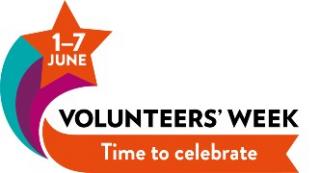 Volunteers' Week is a national celebration of volunteers, and the perfect time to thank you for everything you do.
In 'normal' times, it's a chance for the whole UK to celebrate the contribution of all those who generously give their time to volunteer for so many good causes.
And, of course, a new army of volunteers has recently been signed up to local and national initiatives right across the country to help and support the lonely and vulnerable during the current crisis.
We know that, whether in regular or more exceptional times, our MS Society volunteers deliver incredible services to those affected by MS – and we want to make sure that everyone else knows it, too!
So, we're preparing lots of celebratory activities to recognise the fantastic support you give us every day of the year.
Keep an eye on our digital and social media channels, for case studies about the impact you are making on people who live with MS – and even some celebrity appearances!
It would also be amazing if Volunteers' Week could be celebrated locally, so here are some ideas for how you can make it happen:
o Organise a celebration event to acknowledge the achievements of your group and fellow volunteers. You can use Zoom to meet up online. There is information about using Zoom here.
o Share photos or videos (remembering to get consent to share images of others) of your events from the past year on social media, to spread the word about volunteering for the MS Society.
Tip: Use #VolunteersWeek and @MSSociety when sharing so we can all see it!
o Get your local press involved to share stories of the impact you are making on your local MS community. Everyone loves to hear good news – especially at the moment.
o Nominate another volunteer for a Shining Star award for outstanding contribution, which you may be able to present to them during Volunteers' Week. To see how you can nominate, click here.
You'll find everything you need to celebrate your group's achievements during Volunteers' Week on our Volunteer Website:
• Organising events
• Press and publicity
• Online promotion
We hope you all have a fantastic Volunteers' Week!
Contact: Volunteering Team