Submitted by

Romi Rauber

on Thu, 2022-03-24 15:11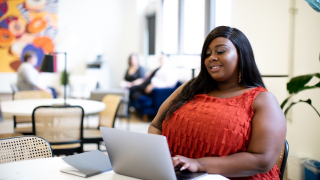 At the end of February, we launched a new GDPR eLearning called Keeping Data Safe. Since then, we've been sending the eLearning out to the first group of volunteers in certain roles who need to complete it. We've had a great response so far, so thanks to those of you who have already completed it.
Anyone in certain roles who's not done GDPR training in the last two years and/or has an MS Society email account or access to the Portal will be asked to complete it to retain access to our systems. However, we'll be emailing the eLearning out in phases and so far, we've sent it to the volunteers in these current roles:
Group Coordinators

Support Volunteers

Lead Support Volunteers

Finance Volunteers

Communication Volunteers

Admin Volunteers
If you're in one of these roles and haven't yet completed the training, please do so as soon as possible. You may not feel GDPR is the most exciting topic, but we all have a responsibility to keep people in our MS community and their personal data safe.
The training and multiple-choice test takes on average 30-45 minutes and you don't have to complete it in one go. So, if you've not yet started it, there's no time to lose!
Feedback so far
We've already had positive feedback about the course from some of you who have completed it. Here's what you had to say:
"No judgement of failing or being good enough"

"Everything was easy to navigate and found each section informative and easy to understand"

"A rather dry subject matter is painlessly delivered"

"Refreshed my memory of previous training on GDPR"
Next steps
We'll soon be sending the eLearning to volunteers in some other roles who haven't done GDPR training in the last two years and/or have an MS Society email account or access to the Portal. Please keep a look out for the email notification from our online learning platform, Talent LMS.
Not received the training?
If you're in one of the roles listed above and haven't yet received the Keeping Data Safe eLearning, please contact the Volunteer Support Team at [email protected] or by calling 0300 500 8084 - option #3.
You can find more information about the GDPR eLearning on the volunteer website here.