Submitted by

Romi Rauber

on Thu, 2022-11-10 15:56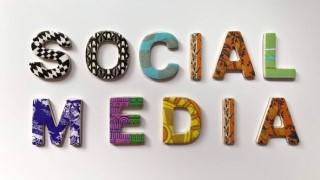 Whether you're brand new to social media or you've been using it for a while, we want to support you at every stage of your journey.
So, we've developed a new interactive toolkit with lots of useful tips, ideas and guidance on how to get the most out of your Facebook, Twitter and Instagram account(s).
About the new toolkit
This isn't compulsory training and we hope you'll dip in and out of it when you need some support, and at the level that best suits you. So, we've broken up the toolkit into digestible sections:
New to social media (most suitable for group volunteers)
Already using social media (most suitable for group volunteers)
Useful tips (suitable for all volunteers)
Staying safe on social media (suitable for all volunteers)
Social media policy (suitable for all volunteers)
Maintaining access to account (suitable for group volunteers)
What's in the toolkit
Within these sections, you can find all you need to know about setting up accounts, writing engaging bios, resizing images and logos, branding tips, using social media for recruitment, using handles and hashtags, writing social media posts in an engaging way (and ideas about what to post), how to build your following, and so much more!
You'll also hear top tips on using social media from people in our community in the videos included within the toolkit!
So, whether you're a volunteer looking to set up a social media account for your group or improve/refresh an existing one. Or, you're using a personal account to campaign or fundraise etc., we hope you find the information and support you need to connect with more people.
Tell us what you think
We're constantly looking to improve our resources. Please tell us what you think about the toolkit, and if you feel anything is missing from it, by using this short online form.
Next steps
In the new year, we'll be doing some important housekeeping work to support groups who want to restart or close down dormant group accounts. With almost 100 dormant MS Society group accounts across social media channels, we're encouraging groups to add the Volunteer Engagement and Communications Team as an admin to accounts, or share login details with us. You can find further information on this in the toolkit.
Please be reassured that we do not want to get involved in the day-to-day management of accounts. But we do want to tackle the problem of group accounts being lost/going dormant if the volunteer who manages it leaves without passing on access, or forgets the login details and is locked out.
We really hope you enjoy using these new resources created just for you! If you have any questions, please contact: [email protected]