Submitted by

Romi Rauber

on Fri, 2021-06-04 14:25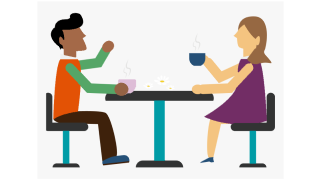 Since mid-April, we've been holding Zoom sessions to explain the new processes and paperwork our groups need to use if they wish to restart certain face-to-face services and social activities. Thanks to everyone who's attended, submitted their documents via the Portal and had their restarts approved. We hope our volunteers, members and service users will enjoy being together once again, as soon as they feel safe to do so. 
What do we need to do to restart? 
If your group would like to restart services and/or some social activities face to face, click here for all our latest information and guidance on how to register for future Zoom sessions. We have sessions for restarting face-to-face services delivered by a professional through a Service Level Agreement, and sessions for restarting certain face-to-face social activities and meetings through Guidance documents. So, depending on what you'd like to do, someone from your group will need to attend one or both sessions. 
For information about restarting face-to-face services delivered by a professional through an SLA (such as a group exercise class with an instructor or a one-to-one session with a therapist), and how to register for a Zoom session about this, click this link. 

For information about restarting some group social activities and meetings, and how to register for a Zoom session about this, click this link. 
What will change on 21 June? 
Despite the gradual easing of restrictions in April and then May, certain face-to-face group activities have had to remain on hold. So, many of our groups have been hoping that the final stage of the Government's roadmap (to 'remove all legal limits on social contact' from 21 June) will allow these to restart. We know how keen you are to get going again (especially with fundraising). But it's important not to assume that group activity can immediately return to a pre-pandemic 'normal' from 21 June, whatever remaining restrictions are lifted from that date.  
Once the Government has announced exactly what will change from 21 June, we'll be working on our own processes and paperwork for the next phase of face-to-face restarting. We may have to do this in a staggered way again to ensure we have the capacity to support you to restart your activities safely. So, please don't restart any group activity (other than those already supported in April and May) from 21 June until you know that it's something we're supporting and have attended the relevant Zoom session. Unless we can approve the restarting of an activity, it won't be covered by our insurers. 
Some groups have been questioning why certain activities haven't yet been able to restart. This is because we only have a small Health & Safety Team to interpret complex governmental guidance and deliver new paperwork and processes, plus undertaking training and follow-up with groups. We've therefore prioritised supporting the restart of those activities which will benefit the greatest number of groups.
This has, of course, left other activities on hold for the time being. We understand this is frustrating, but hope you'll appreciate the need to use our resources in the most effective way. Work is ongoing to ensure that, over time, these remaining activities will be reinstated. But, in the meantime, thanks for your patience.
What's next? 
We'll update you on our plans in the next Community Networks email on 18 June, by which time we should know the Government's decision about 21 June. 
In the meantime, if your group has already (using our new, COVID-safe, documentation) restarted some face-to-face services or socials, or is about to, you must keep a close eye on any changes to restrictions in your local area. In response to the spread of the 'Indian' variant, the Government has recently changed its advice on local travel and indoor gathering for certain 'hotspot' areas. If your group is in one of these, you should modify your restarting plans accordingly.  
As usual, you can email the Volunteer Support Team with any questions, or call them on 0300 500 8084 (option 3).